Automatic storage and retrieval systems
ASRS – Automatic Storage and Retrieval Systems – enable more efficient loading, unloading and moving of products in large warehouses. Traditional loading/unloading packages with forklifts is completely eliminated, which in turn increases storage capacity, thus improving performance and output considerably. Stacker cranes work fully automatic and are coupled with steering and optimization programs in real-time. All the movement the machine does is controlled by the software. Automatization increases safety and allows precise monitoring of availability of products.
G-LIFT OFFERS THE FOLLOWING ASR SYSTEMS
All of the above types can be fine-tuned with the following parameters:
Load capacity [kg]
Lifting height [m]
Speed [m/s]
Acceleration [m/s²]
Size of the load [mm]
Depth of storage: single-, or double depth
and are individually chosen for every project, according to the Customers' demands and warehouse environment.
KEY FEATURES OF THE G-LIFT MODICRANE SERIES
Reduced cost of operation
due to 4-times less powerful drives compared to other manufacturers. *
Less energy consumption
thanks to energy-retrieval systems build in lifting and driving systems. *
Higher safety of operation
thanks to multiple safety solutions: mechanical stopping system of the wagon, driving speed limiter, rope-slack detector
Innovative lifting solution
that doesn't require a rope-drum. *
Impressive range of applications
handling of loads of different shape, size and weight even up to 1500 kg.
Even more space-saving solutions
like double depth forks. *
ModiCrane-P ASR systems are dedicated for handling products on standard (or custom) pallets. The machines movable wagon is equipped with a set of extendable, double-side-action forks, of single or double storage depth. The stacker crane moves on a bottom rail with an additional top-guide.
ModiCrane-B for boxed elements are designed to be used in warehouses, which store "Mini Load" type of products. In this case the warehouse consists of one or several rows of stands adapted to directly store boxes. The stacker cranes are moving in the corridors between the stands, on a rail and are able to load/unload products from both sides of the corridor. Most commonly the machine unloads the elements on a roller- or belt conveyor, which than is transported to a destined manual collecting position. After the worker has extracted the needed quantity of the product from the box, it returns through the conveyors to the loading socket of the crane and further to its destination place. ASR systems of this type are commonly found in warehouses containing and distributing elements for the following industries:
Automotive
Electronics
Pharmaceutics
Internet shops

Special ModiCrane-S ASR systems are designed from scratch and made to match specific and individual needs of Customers. ModiCrane-S can be used in production-lines, where such processes as:
Seasoning
Drying
Buffering
Collecting
are encompassed.
Stacker cranes of the S type can be equipped with a wide selection of handling devices, e.g. forks, grippers, manipulators. Because of this they are able to move elements of unordinary size and shapes.
Thanks to 3D CAD designing the device is manufactured with highest precision and build quality
GREATEST ADVANTAGES OF ASR SYSTEMS INCLUDE
Rise of safety
Eliminating movement of forklifts in warehouse corridors guarantees collision free operation.
Automatization
Automatization of storage and retrieval of products.
Stock control
Remote and real-time control over product availability.
Accuracy
Exclusion of mistakes in resulting from manual warehouse management.
Hermetic environment
Potential hermetic environment if needed.
BASIC COMPONENTS OF ASRS MACHINES
The ModiCrane stacker cranes are designed to ensure maximum safety level and according to EU standards
SAFETY SYSTEMS ENCOMPASSED IN OUR MACHINES
Safety device
Safety device preventing the carriage to fall of the rail.
Sensors system
Doubled sensors for workspace limit detection.
Mechanical stopping
Mechanical system for stopping the wagon, coupled with the speed limiter.
RSC System
Rope-slack detection and control system RSC (Rope Slack Control).
Hydraulic cushioning
Hydraulic cushioning of the end-stops.
Maintenance platforms
Maintenance platforms with self-closing and locking doors.
In the ModiCrane ASRS there is possibility to use drives with energy retrieval systems. The key to this feature is sophisticated energy management internally in the machine. The drives can work both in acceleration and brake modes. In a classical unit the energy created in the process of braking is converted to heat and lost. When braking, the ModiCrane crane doesn't use energy from outside and the collected energy is used in a secondary drive. In our stacker, the gained energy is neither sent to the electric grid, nor it is accumulated. Instead, it is used in real time on other drives. Thanks to this one can reduce cost of operation and accumulating devices. This solution is economically optimized especially for drives with less power-output.
PROJECTS OF PRODUCTION LINES
G-Lift offers all-round services for warehouse logistics and integration with existing production lines. We offer: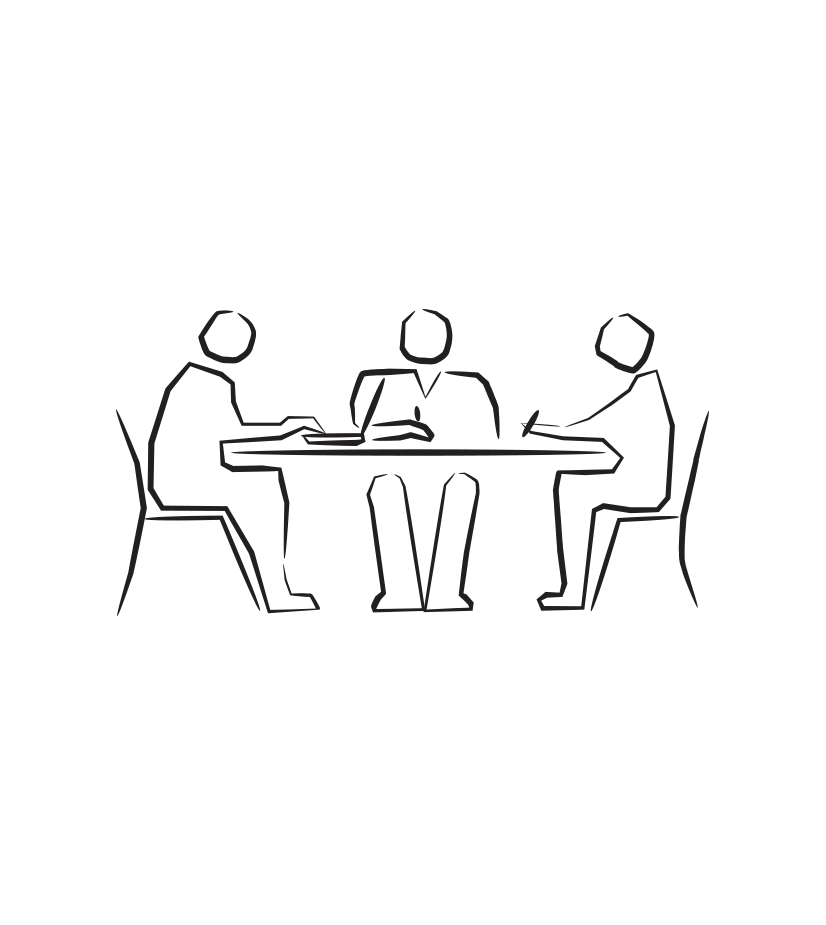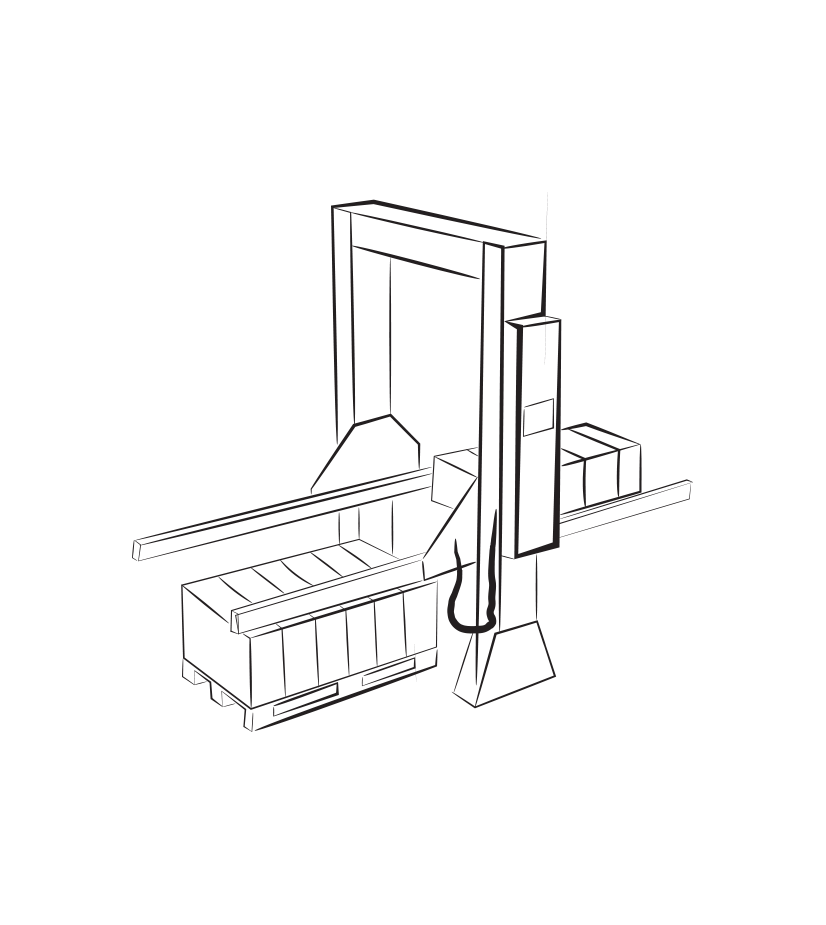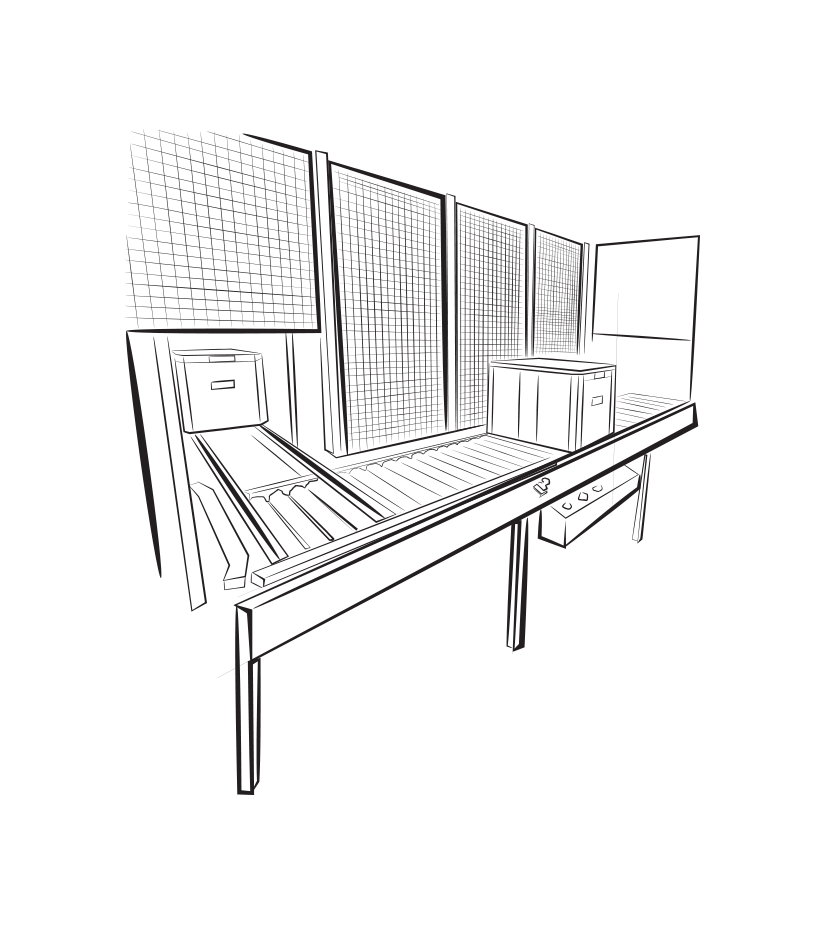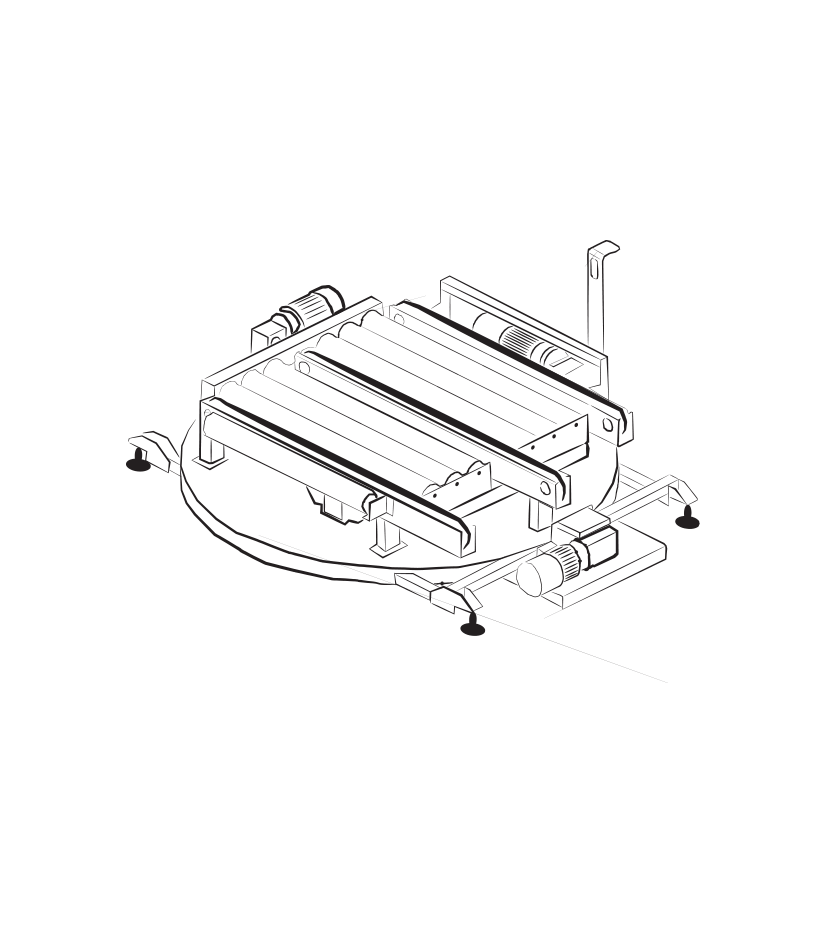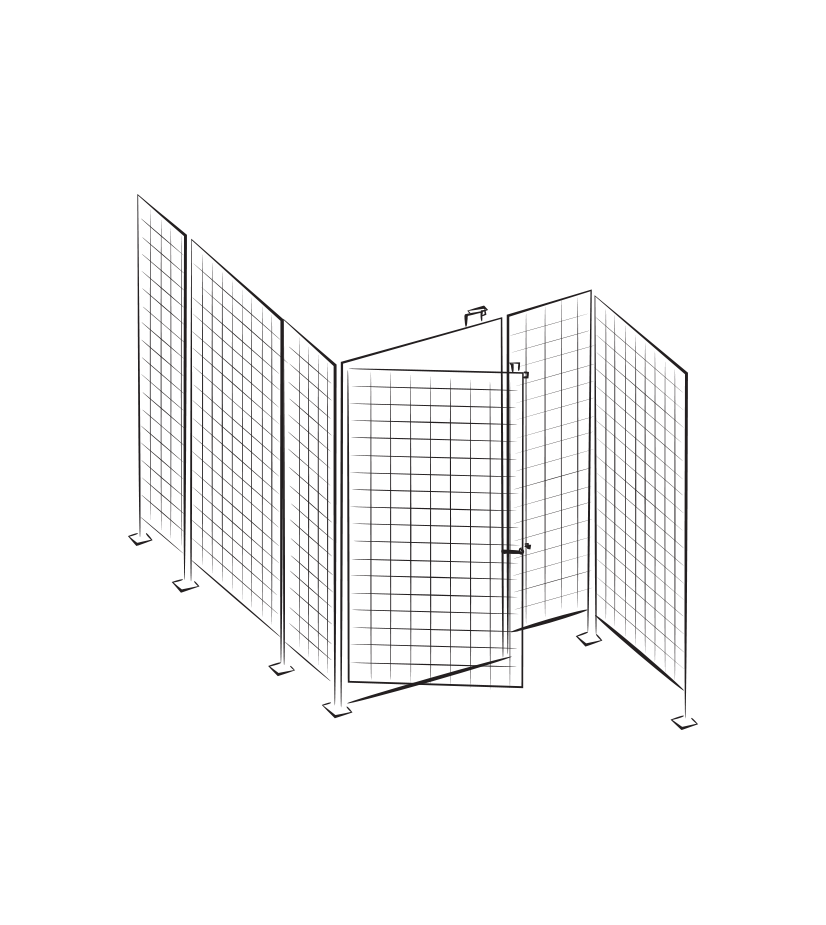 Access windows / Safety fences
Pull-out shelves are often mounted in lower sections of warehouses, where products are located, that need to be accessed often quickly. Pneumatic support of our shelves ensures easy in- and outward movement of products of up to 1500 kg, without the need of a forklift. The device can be adapted to any size, shape and type of pallet. To increase efficiency and working comfort even more, our company introduced controls actuated by hand, feet, lever or remotely – whichever will work best with the shape of the pallet. Additionally we offer designing a dedicated pallet for special products and the Customers' needs.
Contact

G6 DESIGN, MAĆKO MATEUSZ
NIP 118-164-89-45
ul. Ferrytowa 1
05-092 Łomianki
+48 692 977 390
+48 (22) 838 76 59